Cold Weather
Lauri Solsberg has participated in research programs specifically aimed at developing mechanical countermeasures for oil in ice. This work has taken him to the Canadian, US, and Norwegian Arctic. Lauri has also participated in the review of in-situ burning techniques. Laboratory and field trials have been attended and various equipment manufacturers visited world-wide.
Lauri has also investigated the application of technologies in a wide range of climates (cold, hot, and temperate) for spills both on land and into water.
Research in Barents Sea
Lauri's work with SINTEF, a Norwegian research organization, has included cold room studies and ultimately field trials that allowed the evaluation of various technologies in crude oil and Arctic sea ice.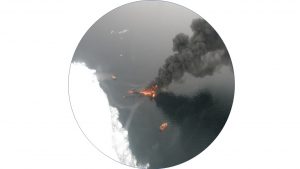 Equipment Deployment
Booms, skimmers, and various sorbent formats have been deployed in a wide range of conditions not only as one component of training but also to determine best available technologies and limiting conditions in currents, waves, and debris.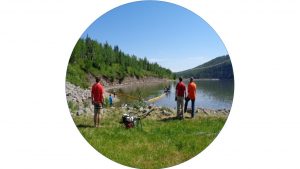 Sorbent Capacity Study
Mr. Solsberg has worked with several organizations to more specifically determine sorbent types and capacities as applied to fuels, hydraulic fluids, lube oil, diesel exhaust fluid, and antifreeze. Responding to spills of acids, alcohols, and other reagents has also been reviewed